Fishing, hunting, football, and baseball may be extremely popular here for decades, but many new games caught players' attention during the past few years. Read on our article to find out which are the three legal casinos in the Natural State and how many slots, table games, races, and sports betting they offer. Since Arkansas online gambling laws allow online gambling sites, we have a dedicated section where you can read more about playing online.
Arkansas Gambling Law & USA Federal Gambling Legislation
Arkansas was just another state where gamblers were prohibited from legally enjoying their favourite games for a very long time. The underground establishments were thriving, and people often got in trouble for wagering. That changed when the authorities passed the first State gambling legislations to support the federal gambling laws.
In 1874, the Arkansas Constitution was dealing with one type of gambling – the lotteries. Because this was still the gambling in the Old Wild West era, many gambling dens and players found holes in the law and took advantage of the lack of "lottery" definition. That is when the gambling facilities allowed themselves to offer lottery, horse racing and other gambling games.
The current laws were enacted in 1967, and ever since then, the state has improved its legislation a few times. It took almost half a century for the "games of skill" legislation to pass and allow card, table, and gaming machines to be added to the list. A couple of years later, all charitable gambling games were legalized with the "Charitable Bingo and Raffles Enabling Act (2007 number 338)". The latest addition to the bunch is the online casino games you can read more about further in this article.
| 🇺🇸 USA Federal Gambling Laws | 🦌 Arkansas Gambling Laws |
| --- | --- |
| 💻 The Unlawful Internet Gambling Enforcement Act (UIGEA) | 📚 Arkansas Constitution |
| 💸 The Wire Wager Act of 1961 | 📜 Arkansas Code |
| 🏈 The Professional Amateur Sports Protection Act (PAPSA) | 👩‍🎓 Arkansas Scholarship Lottery Act |
| 🏇 Amendment to Interstate Horseracing Act | 📋 Arkansas Casino Gaming Rules |
In the table above, you can see a few of the main Arkansas laws on gambling and the main federal gambling laws in the USA. If you intend to play in this state, it is recommendable to read them and follow the requirements of the legal gambling age in the USA. If you are 18 years old, you can play bingo, lotteries, charity gambling games, and pari-mutuel games in Arkansas. You need to be at least 21 years old to play or even visit a casino or enter another type of liquor-serving establishment.
The Arkansas Racing Commission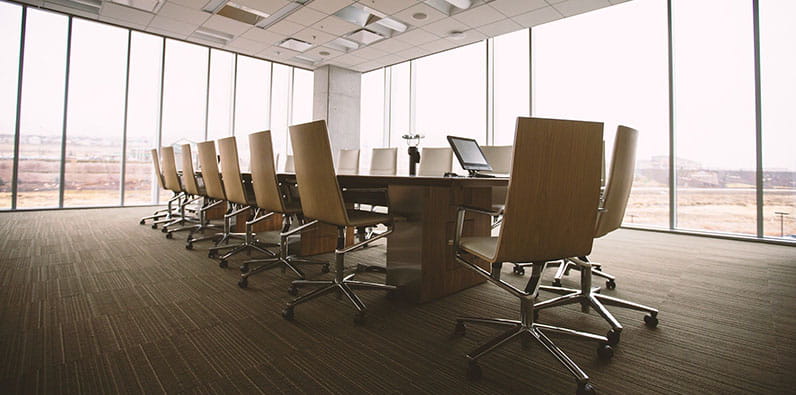 The gambling law in Arkansas is monitored and regulated by the Arkansas Racing Commission. This section of our article will tell you the Commission's authorities, how it grants and revokes licenses, and more. In the Louisiana gambling laws, you can see a large section about riverboat gambling, but this type of gaming entertainment can't be found in Arkansas. On the other hand, this is one of the few states that allow legal online gambling.
Arkansas gambling laws cover almost all known gambling games. That is why unlike the Texas Gambling Commission, the Arkansas Racing Commission has a lot of work. For your convenience, we listed the Commissions' main tasks and responsibilities:
Governing the license applications
Collects the gambling application fees
Issues and renews the licenses
Monitors for the activities of the gambling establishments
Retrieves and waves licenses
Cooperates with other authorities to prevent gambling crimes
Besides all this, in the Commission's rule books, you can find information about the casino's revenue, tax rate, and how to report gambling winnings to the IRS. All taxes are collected by the Arkansas Department of Finance and Administration, and they are mandatory equally strong to the operators and the players in Arkansas.
Arkansas Law on Gambling License Process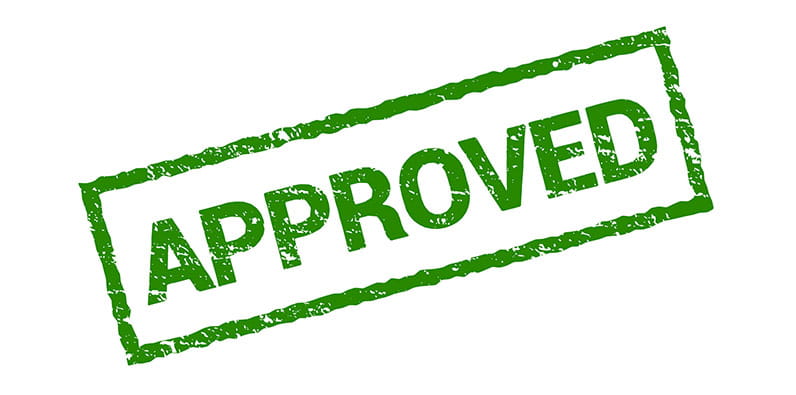 Anyone who have played at the best online casinos in the world knows that the gambling license and site safety are mandatory. The same applies to all brick and mortar casinos and gambling locations. Like any other state in the USA, Arkansas follows federal laws and has the freedom to create specific state gambling legislation, regulations, and rules.
If you intend to acquire a gambling license in Arkansas, you will have to match the legal requirements. For example, any company or citizen can apply for a license except the state or the USA government employees. Your application must be supported by a lengthy list of documents, including a list, rules, payrate of the games, employees' duties and contracts, the gambling establishment floor plant and evacuation schemes, a list of service providers, and many more.
The Arkansas Racing Commission can grant permanent or temporary licenses depending on the specifics of the operator, the gambling locations, and even the games. As we can see in the legislation, one requirement stands in all cases – all gaming establishments "should be operated in a manner suitable to protect the public health, safety morals, good order and general welfare of the inhabitants of the State of Arkansas".
Arkansas Gambling Law on Denial & Revoking a License
The gambling laws worldwide might differ at first glance, but they all have sections for denial or revoking of a license. The gambling laws in the Natural State also cover all situations that may require such actions:
Illegal gambling activities
Criminal convictions of the operator
Unpaid license fees or taxes
Gaming violations
The death, disability, or removal of the owner
In case of gambling crimes, the state authorities and the Commission take steps to stop and punish the faulty party. Depending on the severity of the violation, the operator has to relinquish all gambling equipment, leave the gambling site premises, and even file for bankruptcy. Since gambling crimes are criminal offences, the owner or faulty party can stand on trial, be sentenced to pay a fine or even face jail time.
Arkansas Gambling Laws & Legal Games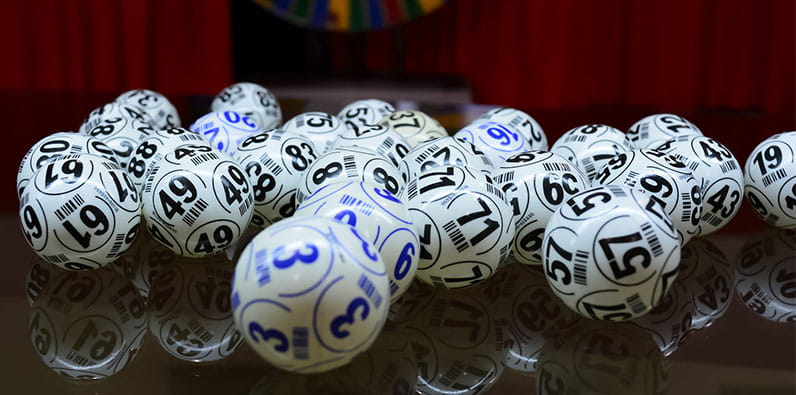 Hunting, fishing, baseball, and American football are wonderful ways to spend your time in Arkansas. But when the weather is bad, people look for alternative entertainments of in-door entertainment. If you check our article on the history of gambling and sports betting in the USA, you will notice that there are games of chance, games of skill, and hybrid games people love to play all year round. Here is what games are legal according to the Arkansas online gambling laws and land-based casinos legislation:
✨ Lottery & Scratch Cards: Lottery is the first legal gambling game in Arkansas. It came to life as a "scholarship lottery" with several different draws and scratch-card type games. The idea behind this lottery was part of the prize to offer a college scholarship to talented students. Today, there are also Power Ball, Mega Millions, and more multi-state lotto games.
🏇 Horse & Greyhound Races: The horse and dog races appeared centuries before someone decided to formulate a definition for "gambling". People's desire to prove that their beloved animal is faster and stronger than the neighbour's led to the creation of the modern animal races. Dog Southland Casino Racing and the horse racetracks in Arkansas is where you can see pure-bread magnificent animals competing for a prize.
🎰 Slots: Slots are legal in Arkansas, and you can find many games in the three legal casinos. The games cover various themes and offer interesting prizes.
🃏 Poker: Fans of live poker can find multiple casinos and poker rooms in Arkansas. The Oaklawn Racing and Gaming Racino offers Ultimate Texas Hold 'em, while the Southland Park in West Memphis Racetrack has 6 cash games tables and holds tournaments. On the other hand, playing poker at home is illegal, and the maximum fine is $25.
🏈 Sports Betting & Daily Fantasy Sports: Sports betting and daily fantasy sports are legal in Arkansas. It is best to place your stakes at the tracks, where bets are pari-mutuel, or use the legal online gambling sites in Arkansas. The most popular sports to bet on are greyhound and horse racing.
💫 Keno & Bingo: There are many bingo halls in the Natural State-regulated under the "Charitable Gambling" legislation. Keno and raffles are also allowed for non-profit organizations, which is why 18-year-old players are allowed to participate.
⭐ Card & Table Casino Games: There are a few games of skill at the Oaklawn Park Racetrack and the Southlands Racetrack. You may find tables with blackjack variations, video poker, and more cards or casino table games, depending on the casino.
The Arkansas law on gambling allows you to enjoy all those games under the condition that you follow players' age requirements. The casino is also obligated to report all prizes and wins to the IRS, so it is also highly recommendable to pay the Arkansas winners tax of 3% when you win $1200 or more. Stick to those two rules and enjoy your gambling experience.
Top Legal Arkansas Casinos
The Arkansas gambling law regulates three legal Arkansas casinos. Those gambling locations might soon become part of the top casinos outside of Las Vegas, Nevada and so far, they made a gross gaming revenue of $355.5 million in 2020. Here are the three Arkansas gambling land-based casinos:
Oaklawn Racing Casino Resort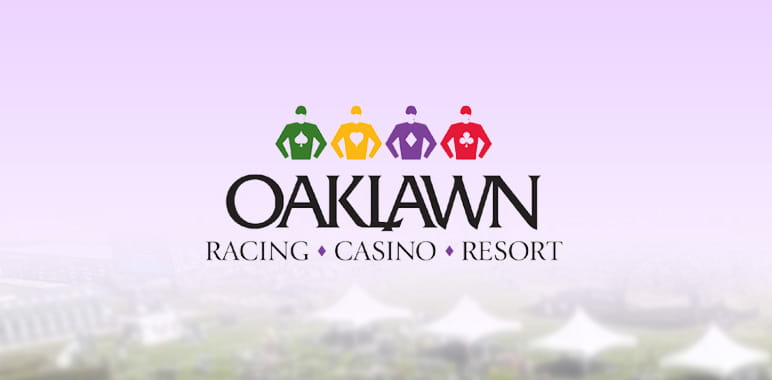 Oaklawn Racing Casino Resort in Hot Springs is an Arkansas racino built-in 1905 under Oaklawn Racing & Gaming. The resort has a 200-room hotel, a spa, an event centre, and an outdoor pool. The casino offers 1000+ slots, video poker, and other electronic table games (like roulette and craps). There are 14+ table games (blackjack, Three Card Poker, poker), sports betting, and live horse and greyhound racing.
Southland Casino Racing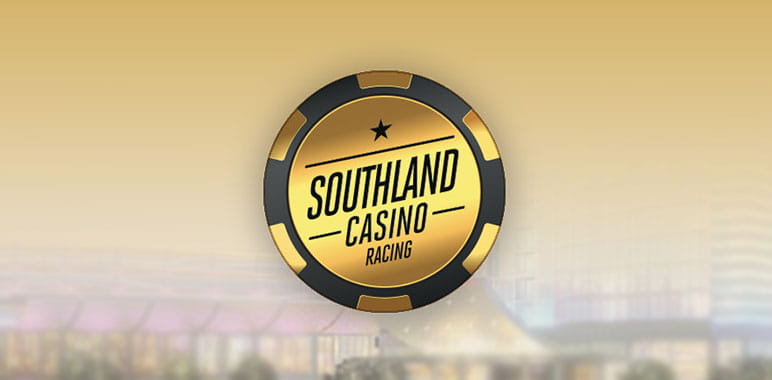 Southland Casino Racing in West Memphis was built in the 1950s and was one of the first Arkansas' Vegas-style casinos. After half a century in the gambling business and multiple improvements, the Southland plans another $250 million expansion, resulted in the 20-story hotel and a brand new casino. Players can try 2400+ slots and gambling machines, 60+ live table games (poker, blackjack, craps, roulette, and more), sports betting, and live greyhound races.
Saracen Casino Resort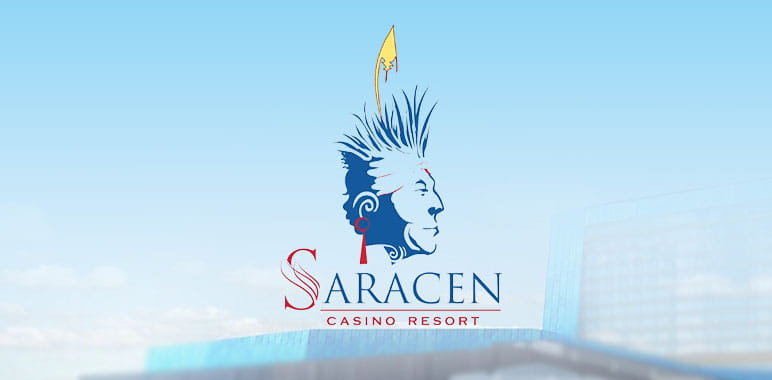 Saracen Casino Resort in Pine Bluff is the only Native American casino in Arkansas. The resort is a $350 million casino, hotel, and event venue with a license issued to the Quapaw Tribe. The Saracen is an 80,000-square-foot casino and 300-room hotel with a spa, conference centre, and visitor entertainment. The casino has 2000+ slots, 35 table games, and sports betting.
As you can see, the Arkansas law on gambling allows the establishment of exceptional gambling centres. Local players and visitors of the state are welcome to visit all the casinos if they have a chance and decide which one is the best. This compact list is expected to expand soon with two brand new casinos in Jefferson and Pope counties, so the gambling resorts in Arkansas will become five.
Arkansas Online Gambling Laws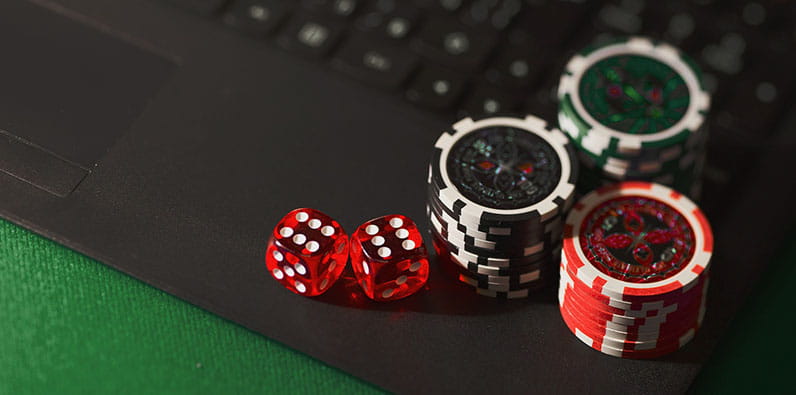 The gambling law in Arkansas legalized online gambling games and electronic games of skill. All gambling sites are legit and hold licenses from the Arkansas Racing Commission. In addition to the online safety protocols, the online casinos also have self-exclusion features. They also offer information about gambling addiction and gambling addiction help centres like the National Council of Problem Gambling in Arkansas.
You can play online slots, RNG blackjack, roulette, craps, keno, lotto, and video poker games like Ultimate Texas Hold 'em, Mississippi Stud, Three Card Poker, and more. This means that you can enjoy the best online American slots in Arkansas without worrying that you are violating any laws.
When it comes to legal live gambling games in Arkansas, players can play poker, roulette, blackjack, baccarat, and other cards and table games available at live dealer online casinos. Besides this, sports betting and daily fantasy sports are also accessible to all players at legal age. You can check our online casino guide in the USA for 2021 for more information on the online gambling games you can find at Arkansas gambling sites.
Arkansas Gambling Laws Popular Questions
The Arkansas gambling laws and gaming commission we presented in our article are why players can enjoy several gambling games in the Natural State. We have prepared this Q&A section for players' convenience. Below you can find summarized information about the laws, casinos, legal games, and online gambling in Arkansas.