The Missouri gambling laws might be strict, but there is no need to worry. Simply put, you can 100% gamble legally, and you can find some huge gaming venues within the state. The biggest of them is scenically located along the Mississippi River, but there are top casinos in Kansas City as well. You can also choose from riverboat and cruise ship casinos through charity bingo halls to the State Lottery. We will talk about them too, but, first things first, here is an overview of the main topics in the post.
Gambling Laws Missouri – History
Thanks to their location along the Mississippi River, the states with US riverboat casinos have a long historical background and the heritage of Missouri does not make an exception. The gambling boats in Missouri were legalized in the middle of the 80's along with the foundation of the Missouri State Lottery Commission.
By that time, a few forms of gambling were practiced in the state, mostly non-profit bingo, raffles, and other similar games used for charities. The first horse races were held for the state fair, while the first officially regulated gambling games appeared after the foundation of the Missouri Gambling Commission in 1993. Find out more details about the gambling laws Missouri history in this short timeline:
Legalization of bingo games in Missouri for the first time in 1980 only for charitable purposes.
Foundation of the Missouri State Lottery Commission in 1984 to make lottery games legal in the state.
First horse betting activities on horse races in Missouri took place in 1987 at local fairs and special events.
Foundation of the Missouri Gambling Commission in 1993 as a regulator of gambling boats in Missouri.
A year later, in 1994, the MGC's Charitable Games Division regulates bingo and other associated games.
Establishment of general guidelines and rules for the merchandise and promotion of bingo games in 2011.
The MGC regulates DFS operators from 2016 under the Missouri Fantasy Sports Consumer Protection Act.
Authorization of pari-mutuel ticket sales and establishment of pari-mutuel wagering systems in 2018.
The current legal situation and the Missouri casino laws can be characterized as constantly improving and evolving. So, if we have to make our predictions, we could say that the laws on gambling in Missouri will allow many other legal forms of games and gambling facilities, as this is a trend in many states.
The common purpose is to provide a safe and trustworthy environment for a better gambling experience, and the Missouri Gambling Commission is the main responsible authority. Hopefully, we will see more Indian casinos in Missouri in the future as well. Now, when you know the main highlights from the past, let's take a look at the current legal games allowed by the Missouri gambling laws.
Games Allowed by the Laws on Gambling in Missouri
Here in the next table, you can find out more information about the different legal gambling games permitted in the US state of Missouri. Note that these are only different games and not places where you can play them. The biggest gambling boats in Missouri and the top legal gambling venues offer most of these games, so they are your best choice if you are a serious casino fan. Without further delay, here is what you can play legally in Missouri.
| | |
| --- | --- |
| 🎰 Casino Games | Many game variations are legal, including jackpot machines, cash games in riverboat casinos and land-based facilities, roulette, blackjack tables, etc. |
| 🎾 Sportsbook | Punters can gamble on various sports in regulated land-based facilities as pari-mutuel or bet online on daily fantasy sports. |
| 🎴 Poker | Only live poker via tournaments or home games are allowed, as far as they are rake-free, and nobody makes a profit from it. |
| 🎫 Lottery | Lottery in Missouri is legal since 1984, and nowadays, the State Lottery is very popular in Missouri. Other similar games include keno, scratch cards and pull-tabs. |
| 🎱 Bingo | Bingo and charitable gambling games, such as raffles and non-profits were legalized first in the state in 1980. |
We took a thorough look at each of these types of legal games in the following sections. It is always important to know what you can play legally before you play for real money. This is the only way to make sure that the casino will payout your winnings and that you will not get into trouble with the law. This state offers a ton of options for gambling, we just advise you to pick up those that are licensed and regulated.
Missouri Casino Laws on Classic Games
If you like classic casino games, such as slots, roulette, blackjack, baccarat, etc., then you are one of those lucky players who can gamble in more than a dozen different legal venues under the Missouri gambling laws. You can find gigantic land-based casinos where these types of games are regulated by the Missouri Gambling Commission. You can do it safely and legally, as far as you do it in a land-based casino. So far, there is only one tribal casino in Missouri – 7th St. Casino in Kansas City, and hopefully, we would see more Indian gambling venues soon.
Sports Betting Gambling Laws Missouri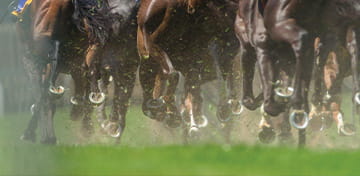 Sports betting in Missouri is another essential topic that we would like to touch on. For example, pari-mutuel betting is the only legal way you can bet on your favorite horse race events or other competitions, and you can do it only in licensed facilities or at county fairs. The Missouri sports gambling laws also allow different daily fantasy operators to provide betting services across their online platforms. Overall, these are the two main types of sports betting that are legalized in Missouri, although there are no racetracks in the state.
Poker-Related Laws on Gambling in Missouri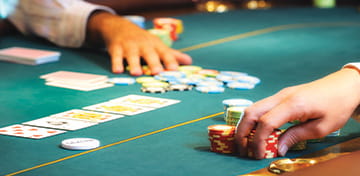 Are you a fan of poker? If you are, then you would be pleased to learn that you can enjoy top tables and tournaments with huge bonuses and promotions as a newcomer in many poker facilities throughout the state. Just keep in mind that poker is allowed as long as the dealer doesn't play a hand. Additionally, poker supervisors are assigned by the MGC to monitor each table, and you should play only at tables where the commission is collected by the Class B licensee.
Of course, the MO gambling laws allow some exceptions. For example, in the case where a table is part of a pit is possible for the player to play against the dealer, who can also play a hand. In other words, if you can prove your relationship with the others on the table, then it is a-ok to play poker. The best place to do so is on riverboat casinos and gambling boats in Missouri.
Legal Bingo Games in Missouri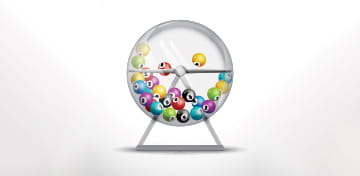 Bingo games are also legal by the laws on gambling in Missouri, and, nowadays, you can find them in a wide variety of charities and raffles. The Charitable Games Division formed in 1994 is responsible for the regulation of the sector, while the permitted games include different variations of the classic bingo game, as far as it is for a charitable purpose. The lottery is another similar type of game that is permitted by the Missouri casino laws. You can bet on the State Lottery, which is the most popular game from its kind in Missouri.
Missouri Riverboat Gambling Laws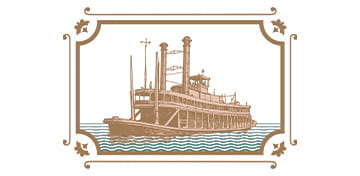 The Missouri riverboat gambling laws are some of the oldest that allow gambling on classic casino games in the state. You can find more than a dozen riverboat casinos along the Mississippi River and not only. For example, Bally's Kansas City is another one of the top legal gaming facilities in the state that will impress you with its wide variety of games and amenities. These gambling boats in Missouri are mostly static, but their close location to the riverbanks makes them perfect to combine your gaming sessions with a relaxing walk along the river. Excursion cruises along the river on a gambling boat are also available.
Illegal or Banned Games by the Missouri Gambling Laws
Now, it's time to point out the games that are not permitted by the Missouri casino laws, at least for the moment. It comes down to online casinos and online poker operators, but the thing is that there are no specific statutes in the Missouri online gambling laws that say they are banned in a clear and detailed manner.
That's why similarly to many other online gambling sites in the US, they are considered in the "gray market". Playing at an internationally licensed operator is a nice loophole that allows you to play your favorite games regardless of the Missouri casino laws. Some games are not regulated, and some are considered illegal. Find out more about them in the next table.
| Game Type | Legal Status |
| --- | --- |
| 🎰 Video Slots | Gray Market |
| 🤑 Progressive Jackpot Slots | Gray Market |
| 🎡 Online Table Games | Gray Market |
| 🏌️‍♂️ Online Sports Betting | Not Regulated |
| 🎴 Online Poker | Illegal |
| 👩 Online Live Dealer Games | Not Regulated |
| 💰 Coin Pusher Machines | Illegal |
| 🌵 Gambling Devices Outside of Licensed Casinos | Illegal |
| ⛽ Gambling Devices in Gas Stations | Gray Market |
| 🎫 Online Lottery | Illegal |
| 🏇 Off-Track Wagering | Illegal |
You should know that playing illegal casino games is something that you should avoid in the first place. Yet, if you choose to do it at a trusted offshore online casino operator, please make sure to check its trustworthiness and reliability. It should be licensed by an international authority, and it should offer fair games, encrypted casino cashiers and socially responsible activities, among other essential services. This concerns only the games from the "gray market". The illegal games in Missouri are, without a doubt, something that you should avoid.
Legal Gambling Age in Missouri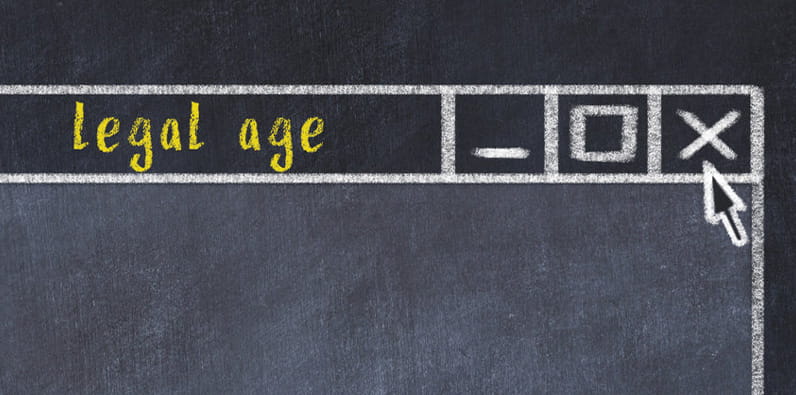 The legal gambling age in Missouri depends on the type of games that you want to play. For instance, the gambling boats in Missouri allow players at the age of 21 or older to play legally, while the lottery tickets can be purchased by people at the age of 18. 18 is the minimum gambling age in Missouri for pari-mutuel betting as well.
In the meantime, players can participate in charity games and raffles at the age of 16. This approach is standard in many states when it comes down to the US legal gambling age, of course, with some exceptions. So, take a look at this guide about the topic if you want to find out more details.
Missouri Gaming Commission & Sector Regulation
Gambling in Missouri started as early as 1980, but the formation of the Missouri Gaming Commission (MGC) in 1993 is considered as the beginning of the regulation of all forms of gambling within the state. The main role of the Missouri Gaming Commission is to oversee the sector and to ensure that any kind of illegal gambling is prohibited. This way, it can ensure that the licensed games and casinos can operate safely and can provide a better gaming experience to their clients. That being said, here is a list with the main authorities and gambling codes that strive to oversee all gambling forms within the state.
Top Gambling Venues to Play Legally in Missouri
There are more than a dozen gambling boats in Missouri along with a few other establishments that allow legal games, according to the Missouri casino laws. However, we picked up the top five casinos where you can play 100% legally! Some of them are located in the big cities, while others are fixed boats alongside the rivers, but they all offer an unforgettable gaming experience by conforming to the Missouri gambling laws.
Top 5 Legal Gaming Facilities in Missouri

| Casino | Gaming Machines | Other Facilities | Contact |
| --- | --- | --- | --- |
| Ameristar Casino Hotel, Kansas City | 140,000 sq. ft. gaming floor, 2200 slot machines, 81 table games, | 184-room hotel, 4 restaurants, pub, movie theatre, events & conference centers | www.ameristarkansascity.com |
| River City Casino Hotel, St. Louis | 90,000 sq. ft. gaming floor, 1900 slot machines, 50 table games | 200-room hotel, 6 restaurants, entertainment and conference centers | www.rivercity.com |
| Mark Twain Casino, La Grange | 430 slot machines and video poker games, blackjack, craps, poker, e-roulette | Grill House, Huckleberry's Smokehouse, RV park, gift shop | www.marktwaincasinolagrange.com |
| Bally's, Kansas City | 45,300 sq. ft. gaming floor, 900 slot and video poker machines, table games | Riverboat, 2 restaurants, shops, bar | www.ballyskansascity.com |
| Century Casino, Caruthersville | Slots and video poker machines, table games | Restaurant, RV park, banquet room | www.cnty.com |
Gambling Laws Missouri: FAQ
Or course, the number of legal facilities for gambling in Missouri will grow as the sector develops, and we would like to keep you updated about the current legal situation. So, check out this page regularly for any updates. If you have any questions, here is a short FAQ section about the MO gambling laws as well!