There is not much poker in Utah. In fact, as one of the most conservative states in the country, one that outlaws both live and online poker, the closest place anyone in Utah's urban center can get a poker fix is Wendover, a border town straddling the Utah-Nevada state line that is currently home to two small poker rooms that may have a few low-stakes cash games running at any time.
I know this because I became a poker journalist despite growing up in one of the most unlikely places to cultivate such a career: Utah. And like other poker players who were unfortunate enough to be condemned to the Beehive State, I know how grueling it can be to make a two-hour drive across the barren Bonneville Salt Flats just to play some cards.
In spite of the obvious roadblocks impeding anyone from Utah hoping to make a career out of poker, several players with Utah roots have managed to rack up seven figures in live tournament earnings. The most accomplished of them, Jared Griener and Frank Stepuchin, who respectively make up the one and two slots atop the Utah all-time money list with $2.5 million and $1.3 million in live earnings, are both playing in the currently underway World Poker Tour (WPT) $5,250 buy-in Gardens Poker Championship in Los Angeles County.
Utah All-Time Money List Top 10
|   | RANK | PLAYER | EARNINGS |
| --- | --- | --- | --- |
|   | 1 | Jared Griener | $2,508,974 |
|   | 2 | Frank Stepuchin | $1,344,201 |
|   | 3 | Dylan Hortin | $1,095,564 |
|   | 4 | Jacob Powers | $1,028,032 |
|   | 5 | Devin Porter | $1,024,156 |
|   | 6 | Kenneth Lind | $682,108 |
|   | 7 | Peter Lawson | $666,135 |
|   | 8 | Joseph Sanders | $493,248 |
|   | 9 | Andrew Crookston | $460,310 |
|   | 10 | Jeremiah Degreef | $429,430 |
It's a venue, and a region, that both players are intimately familiar with. Stepuchin took down the 2019 $10,000 WPT Gardens Poker Championship for $548,825, while Griener has had multiple six-figure scores at The Gardens Casino, including a sixth-place finish in the 2018 $5,000 WPT Gardens Poker Festival Main Event for $115,885.
PokerNews spoke with both players during the WPT Gardens Poker Championship to learn more about their journeys from arguably poker's most hostile state to the thriving live poker oasis that is Southern California.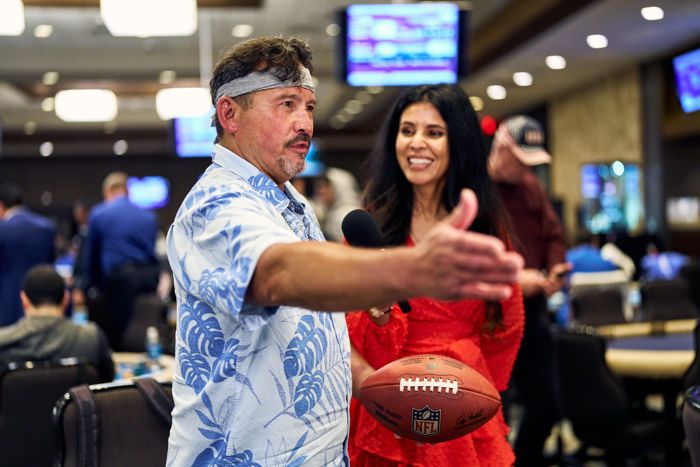 The Best and Worst Places for Poker
With multiple casinos and card rooms equipped with a hundred-plus poker tables, Griener, who was born and raised in Provo before moving to Huntington Beach in his early 20s, describes Los Angeles County as "the best place in the world to play cash games." That's a far cry from his home state, which he noted is "the only state in the continental US that has no gambling whatsoever."
"I had no idea about poker until I got out of Utah," he told PokerNews during a break on Day 1b. "It's kind of not the best environment to get into poker."
After leaving Provo for Huntington Beach, Griener's said he "sort of stumbled" into poker when he played with some of his sales job colleagues. "The first time I played, they taught me how to play, and I won. So that kind of got me hooked on it."
Since stumbling into poker, Griener has become one of the biggest crushers in the area. He plays and commentates on the popular Live at the Bike stream, has made several deep WPT runs and won a World Series of Poker Circuit (WSOPC) ring at The Gardens Casino in earlier this year.
Jared Griener's Top 5 Cashes at The Gardens Casino
|   | DATE | BUY-IN | EVENT | PLACE | PRIZE (IN USD) |
| --- | --- | --- | --- | --- | --- |
|   | July 2018 | $5,000 | WPT Gardens Poker Festival Main Event | 6th | $115,885 |
|   | August 2014 | $130 | Legends of Poker NLH | 2nd | $84,667 |
|   | August 2017 | $4,000 | WPT Legends of Poker Main Event | 8th | $57,190 |
|   | March 2023 | $2,200 | WSOPC Los Angeles High Roller | 1st | $42,555 |
|   | January 2020 | $10,000 | WPT Gardens Poker Championship | 13th | $35,720 |
Meanwhile, Stepuchin, who wasn't born in Utah but lived in Park City for 13 years before moving west to Manhattan Beach, did get into poker in Utah and has his share of memories making the drives out to Wendover in search of a game.
"I guess when I was starting out (playing poker) I was still in Park City, so it (the all-time money list) shows Park City (as my hometown)," Stephuchin said.
No Place Like LA
It's no secret that California is generally a poker hotbed. There's poker in Silicon Valley, including at San Jose's Casino M8trix, where I once as a graduate student played an end-of-quarter late-night Blackjack session despite not having an income and not yet ready for the No-Limit Hold'em games around the corner.
Closer to the state capital of Sacramento, there's the popular Thunder Valley Casino Resort, where I made my live reporting debut in September 2021.
But talking to Griener and Stepuchin, it is clear that there is nowhere better than Los Angeles, where I distinctly remember my dad slipping away from our annual family vacations to play some cash, for someone from Utah to realize their poker dreams.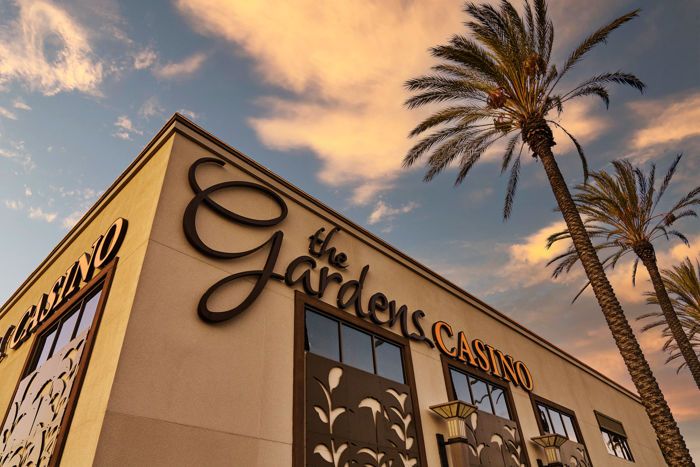 "I've won three tournaments: (at the) Gardens, Commerce (and) Hustler," said Stepuchin. "And I've gotten kind of close at the Bike. I guess I can only win out here!"
"It has its ups and downs; there's a lot of people with some attitude, but I kind of enjoy that," said Griener. "And there's no doubt that I've had way more success in LA and it's just because I play here so much that I know all the players. And once you play someone over and over again, I feel like that's kind of my strongest (skill) is just adjusting based on who you are and what I know about you."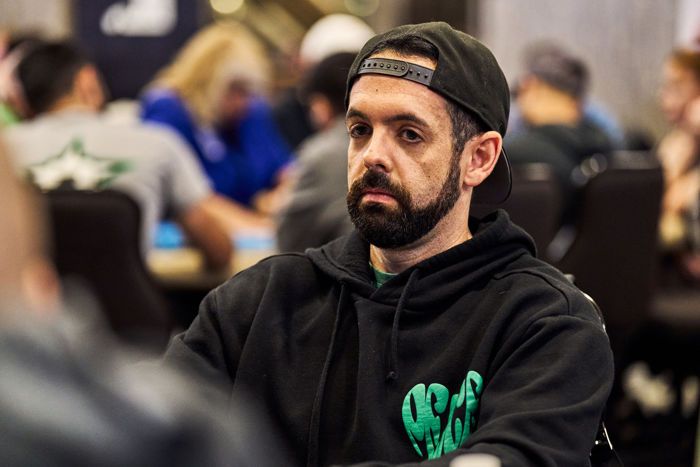 Griener is after his first WPT title after several close calls, including third-place finishes in the 2017 $10,000 WPT LA Poker Classic and 2019 WPT Legends of Poker Los Angeles for respective scores of $431,340 and $226,040. Stepuchin, meanwhile, is looking for a second title after winning his first in 2019.
Stepuchin bagged Day 1a among the chip leaders, while Griener is still grinding as Day 1b closes out and he looks to join his fellow Utahn crusher on Day 2.
*Images courtesy of WPT.