Last year marked 11 years since PokerNews started publishing predictions ahead of the World Series of Poker (WSOP), and with three days to go they're back again ahead of the 2023 WSOP.
With the WSOP moving to its new home on the Las Vegas Strip at the Horseshoe and Paris, we asked nine members of the PokerNews team for their thoughts and predictions.
This year we spoke to Global Live Events Manager Shirley Ang, US Executive Editor and former WSOP bracelet winner Chad Holloway, Live Reporting Executive Matt Hansen, staff editors Matthew Pitt, Jon Sofen, Calum Grant and Connor Richards, and Community Manager Jesse Fullen.
2023 World Series of Poker Hub
Bookmark this page! All you need to know about the 2023 WSOP is here.
Which poker player will win their first bracelet this year?
Chad: Is there any player in Vegas right now hotter than Jeremy Becker? He's won eight Wynn tournaments since March 25, so if he takes his skills down the street to the Horseshoe, I think he's going to ride that momentum all the way to a no-limit hold'em bracelet.
Calum: After coming close at the 2022 WSOPE, I think PokerStars ambassador Sam Grafton gets his first bracelet. He's surely one of the names on the 'Best without a Bracelet' list, and I think he scratches his name off that list this time around. But it could also be the year for Dustin Dirksen, he's finished as the runner-up in three bracelet events now, with two second places coming from 2021 and 2022.
Connor: Adam Hendrix. After being the frontrunner in the 2022 GPI Player of the Year race and being denied at the last minute, Hendrix will be playing with a vengeance this summer and could surely pick up a maiden bracelet.
Jesse: Jesse Fullen, obviously.
Matt Pitt: I went with Shannon Shorr last year, and Shannon is my pick again in 2023. He came super close at the last WSOP, finishing third in the $50K High Roller.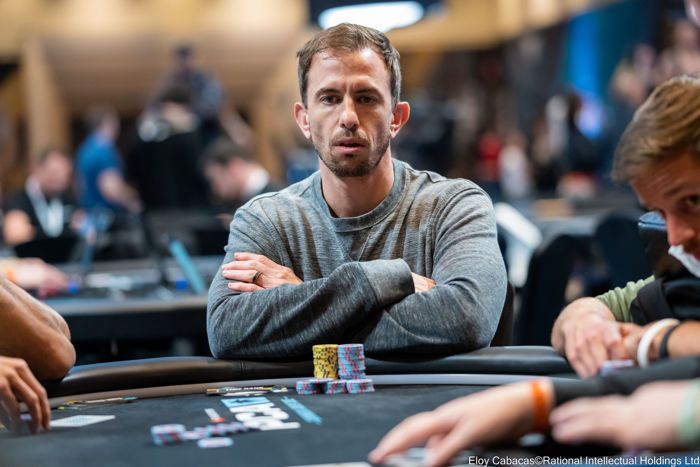 Shirley: Seth Davies
Matt Hansen: Chris Brewer
Jon Sofen: I'm going with Seth Davies.
How many players will win two or more bracelets at the 2023 WSOP and who?
Shirley: 4, Jeremy Ausmus, Adam Friedman, Adrian Mateos, and Michael Addamo.
Chad: There will be a trio of two-time bracelet winners this summer. I can't predict all three, but I will say that I think it's going to be a good summer for Phil Hellmuth, so let's see bracelets No. 17 AND 18!
Jesse: Three. Hellmuth, Negreanu, and Matusow. I know right?
Matt Hansen: Three. Brewer, Deeb, and Ausmus.
Calum: Just the one for now.
Jon Sofen: One.
Matt Pitt: Two will win multiple bracelets. Jeremy Ausmus won two in 2021 and again in 2022. Why not go for a hat trick of two in 2023? I think Shaun Deeb (who won two in 2018). Deeb is in the early stages of his big weight loss bet, and his new outlook on health and fitness could help him at the tables.
Connor: Just one, and it will be Shaun Deeb as he competes while in the best shape of his life.
How many events will Phil Ivey play?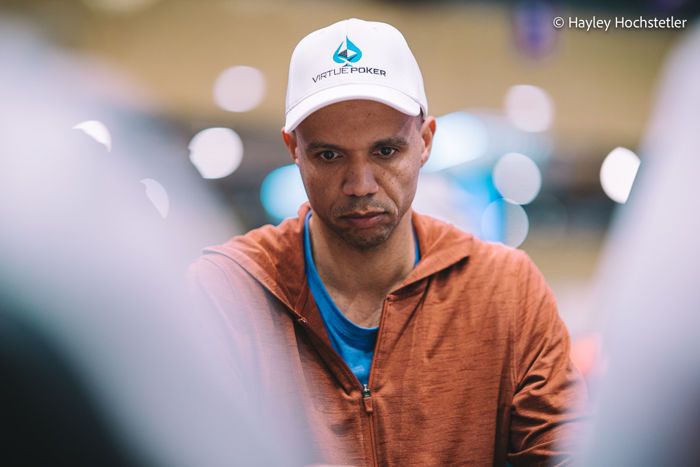 Connor: I'll guess that we will see Ivey in 11 events as he chases an 11th bracelet.
Matt Pitt: Ivey cashed in nine events last year, but he's not logged a single cash in an MTT in 2023. I wouldn't be surprised if he didn't play any or put in a ton of volume.
Matt Hansen: Five.
Jon Sofen: Ivey will play 18 events.
Jesse: Eight
Chad: I hear Phil Ivey recently welcome a baby into the world, and it's not uncommon for players to cut down on tournaments when they have a young one running around. Ivey will still play, but I think it'll be less than a dozen events. I'll say eight tournaments is all he'll play.
Shirley: 15
Calum: Phil Ivey cashed in nine events last year and came close to getting his 11th bracelet. I think we're going to see a lot of Ivey again like in 2022 so he's going to be in at least 20-25 events.
How many players will enter the 2023 WSOP Main Event?
Chad: This will be the largest WSOP Main Event in history. My guess is 9,170 players!
Matt Pitt: I was surprised to see the 8,663 attendance in 2022; I didn't think it would be anywhere near as high. I feel the same way this year as last, so I'll go with 7,500.
Calum: Surely, it's time the 2006 record gets broken. I think it'll be a few entrants shy of 9,000 so let's go with 8,942.
Connor: I predict there will be a record-breaking Main Event field of 8,774 players.
Shirley: 8,833
Jesse: 9,000
Matt Hansen: 8,800
Jon Sofen: A record 8,999 players.
How to Stay Healthy in Las Vegas During the WSOP
What will 2023 be "The Year Of?"
Calum: Shaun Deeb's weight loss prop bet.
Chad: It's going to be the "Year of the 20-Somethings." I've seen an uptick of young people in the game, and now 20 years removed from Moneymaker's game-changing win, it really is a new era. Look for a lot of young bracelet winners in 2023.
Jon Sofen: The Year of Hellmuth
"I think Shaun Deeb's body fat prop bet with Bill Perkins will encourage countless other players to make lifestyle changes themselves."
Matt Pitt: The Pros Calling Each Other Out and Challenging to HU4Rollz
Matt Hansen: The Year of F1 Street Paving Traffic
Shirley: The year of a record number of lesser-known players winning their first bracelets.
Connor: The Year of Physicality. I think Shaun Deeb's body fat prop bet with Bill Perkins will encourage countless other players to make lifestyle changes themselves. Even Chris Moneymaker has indicated he will be doing so.
Jesse: The year of the broken record. Massive fields across all of the big events!
Who do you think will win a bracelet first – Daniel Negreanu or Phil Hellmuth?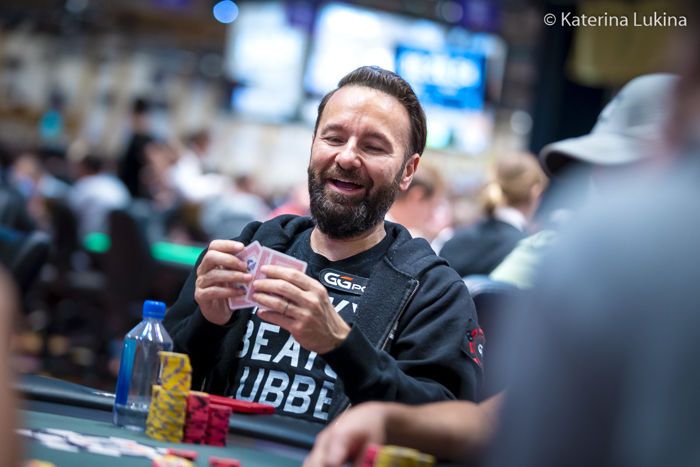 Matt Pitt: The Poker Brat usually plays more lower stakes events so has an advantage. That said, I have a feeling Negreanu could enjoy a fruitful WSOP in 2023 so I'm choosing him.
Chad: Phil Hellmuth. I love Negreanu and hope to see him win a bracelet, but I'll never bet against the Poker Brat at the WSOP.
Jon Sofen: I'm predicting that Hellmuth will absolutely crush it this summer like he did in 2021, so I'll go with him. But Negreanu's going to eventually close one out.
Matt Hansen: Phil Hellmuth
Shirley: Negreanu
Jesse: Hellmuth
Calum: Hellmuth came close in the $3K last year while Negreanu had a WSOP to forget. I think their fortunes swap for this year and can see Negreanu having a very successful summer. I think through law of averages, Hellmuth might have one of his worst WSOP's to date.
Connor: While Negreanu appears on top of his game after taking down the Super High Roller Bowl, there's no one hungrier for another bracelet than Hellmuth and I think he will get it before Negreanu.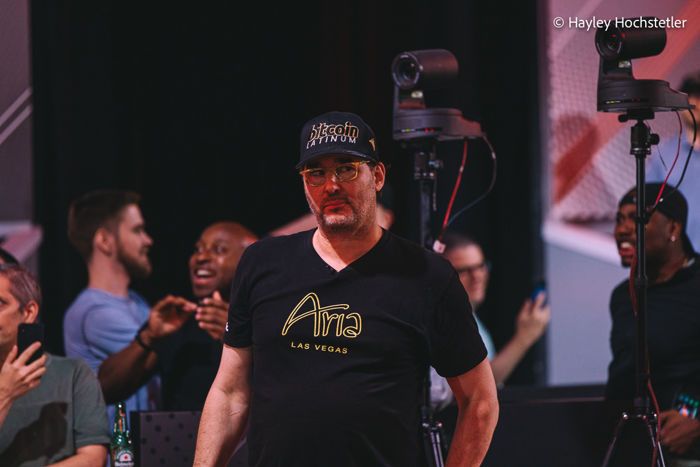 Which former Main Event champion will have the best performance at the 2023 WSOP?
Chad: It'd be great if it was Moneymaker on the 20th anniversary of his win, but I don't think he'll play much. Instead, I am going to go with Ryan Riess. It's also the 10th anniversary of his big win in 2013 (the same year I won my bracelet), so I am pulling for him!
Jesse: Chris Moneymaker. 20th anniversary and this man wants his second bracelet.
Calum: I don't think you can look past the last two winners in Koray Aldemir and Espen Jorstad. I expect them to perform well again.
Jon Sofen: Phil Hellmuth.
Matt Pitt: Koray Aldemir. He's definitely the most talented Main Event champion in the past decade or two, and reeled in cashes like they were going out of fashion last summer. Es[en Jorstad is a good shout too depending on how many events he decides to get involved with this year.
Connor: 2023 will be the year of Joe Hachem. I will not be elaborating at this time.
Matt Hansen: Espen Jorstad
Shirley: Martin Jacobson
A Look at the 2023 WSOP Online Bracelet Schedule – How to Deposit
Who will win the $50,000 Poker Player's Championship?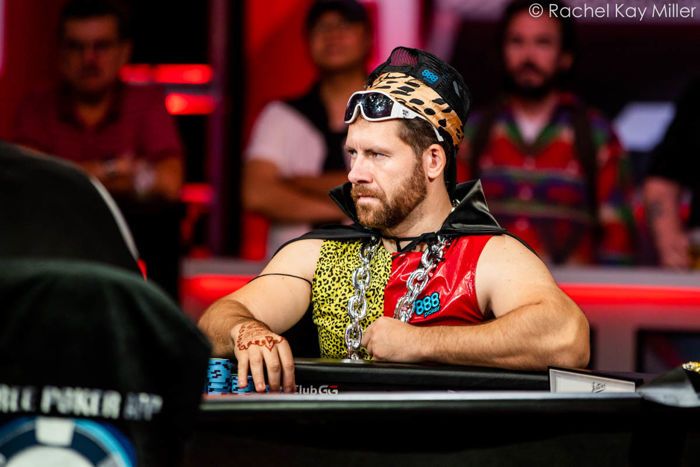 Chad: Todd Brunson in honor of his father.
Shirley: Michael Mizrachi
Connor: Jungleman Dan Cates. Could it be anyone else?
Matt Hansen: Ryan Leng
Jesse: Jungleman, obviously.
Calum: I'd love Jungleman to make it three in a row but that just seems like a near impossibility. So, let's go with Ivey for this one, I think that would be awesome to see.
Jon Sofen: Brian Rast
Matt Pitt: Save everyone the hassle and give the title to Daniel Cates!
Who do you like to win the 2023 WSOP Player of the Year?
Calum: I think a smart guess would be someone like a Shaun Deeb or Daniel Negreanu but I'm going to take a punt on this one. 2023 WSOP POY will be Ethan 'Rampage' Yau. There really seems to be nothing stopping him as of late.
Shirley: Joao Vieira
Chad: I'm predicting a big year for Hellmuth, who has finished as WSOP POY runner-up three times. I think he finally captures that prestigious title this year.
Matt Hansen: Shaun Deeb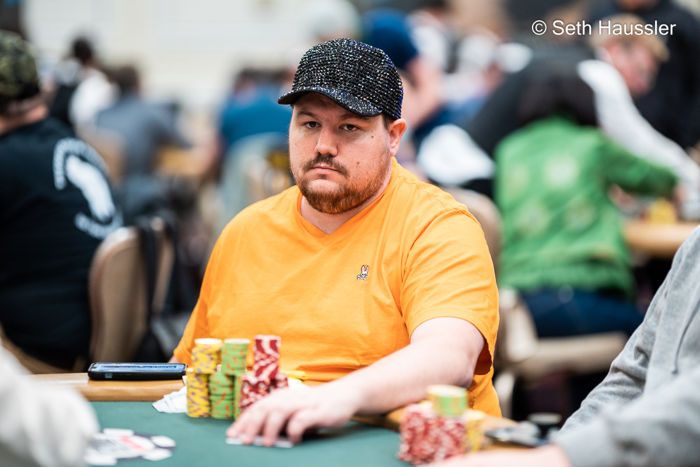 Connor: Shannon Shorr. One of the nicest guys in poker, and one of the greats without a bracelet, it would be great to see Shorr have a strong summer to pick up POY. And, he's fresh of a WPT High Roller victory at the Seminole Hard Rock Poker Showdown.
Matt Pitt: Maybe a little leftfield but let's say Adrian Mateos. He seems to be playing a lot lately and obviously has the ability.
Jon Sofen: Phil Hellmuth
Jesse: Shaun Deeb
How many ladies will get heads up, and how many will win bracelets?
Chad: I think ladies will make it to heads-up play twice in open events, and they're going to capture gold on both occasions.
Shirley: 6 heads-up; 3 wins
Matt Hansen: They will go 2 for 2.
Calum: Excluding the Ladies event of course, I think there will be at least one woman to win a bracelet with two getting to heads-up.
Matt Pitt: There are some super-talented ladies, but the lack of numbers limits ladies' chances of winning some poker gold. I do think we'll see a female champion in an open event, so I'm going with four heads up and two bracelets including online events.
Connor: Outside of the ladies' event, I predict two ladies will get heads up and both of them will win.
Jesse: Six ladies heads up and four bracelets.
Jon Sofen: Three bracelets, three runners-up.
Celebrating the Extraordinary Legacy of Doyle Brunson at the World Series of Poker
Who would you like to see inducted into the Poker Hall of Fame in 2023?
Chad: Man, oh man, that backlog is going to get messy if the trend of only one person getting in each year. There are so many deserving individuals – Antonio Esfandiari, Matt Savage, and Michael "The Grinder" Mizrachi jump to mind – but it has to be Isai Scheinberg.
Jon Sofen: Matt Savage and Brian Rast are both deserving.
Matt Hansen: Mike Matusow
Calum: Maria Ho or Antonio Esfandiari
Shirley: Jack Effel
Matt Pitt: Isai Scheinberg or Matt Savage.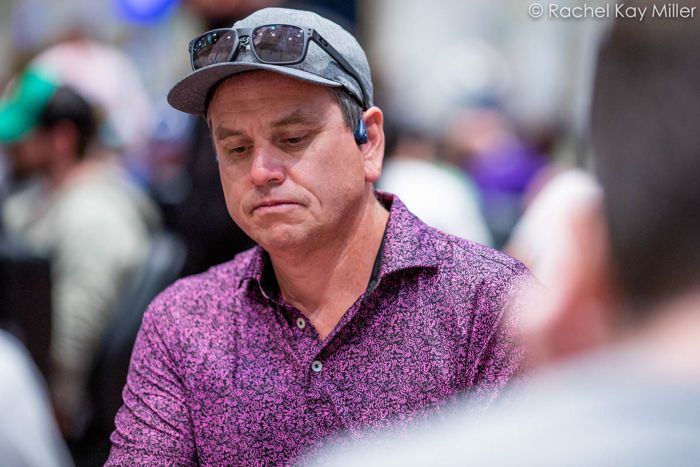 Connor: Michael Mizrachi. At the very least, "The Grinder" deserves to be in the Nickname Hall of Fame.
Jesse: Norman Chad and Lon McEachern on 20th anniversary of the Moneymaker year!
WSOP Main Event Champions 2015-17: McKeehen, Nguyen, Blumstein
Will a known name or a random player draw the $1,000,000 Mystery Bounty?
Chad: This year it's going to be a random play, but it won't take long for them to become a known name after that!
Calum: I really hope a non-name pulls the milly bounty.
Shirley: Mystery Bounty: known player, would be funny if Matt Glantz does it again
Matt Hansen: An unknown Las Vegas local will pull the million.
Jesse: It's probably gonna be Robbi Jade Lew. So, a known player.
Matt Pitt: I'd prefer it to be a random player that pulls out the $1M Mystery Bounty.
Connor: After Matt Glantz pulled the million-dollar bounty in 2022, it seems only fair that this year's bounty would go to an unknown player.
Jon Sofen: Matt Glantz will win it again.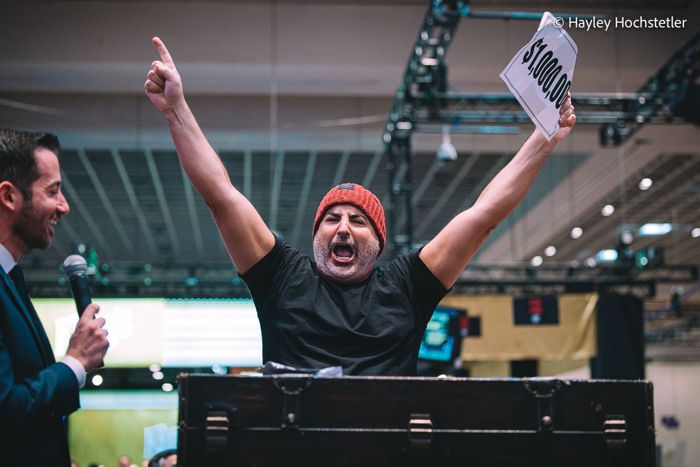 How many players will the $250,000 Super High Roller get?
Chad: 75
Calum: 50 if crypto portfolios are performing well, 40 if not.
Matt Pitt: It will get exactly 50.
Connor: 65 players.
Jesse: 75
Matt Hansen: 61
Shirley: 66
Jon Sofen: 69 would be a nice turnout.
Give us one last bold, unique prediction.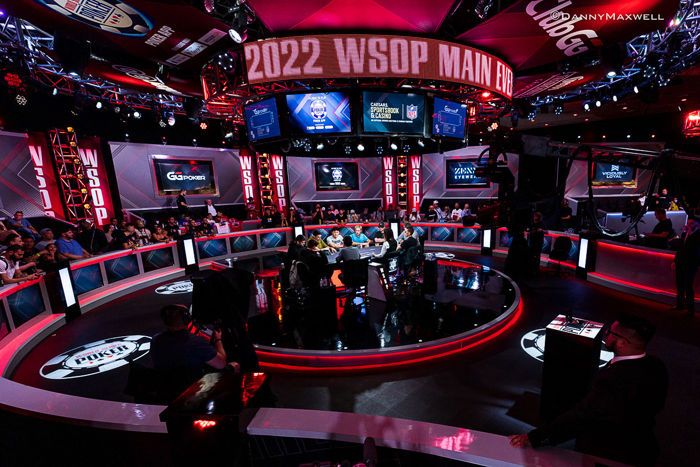 Chad: In honor of the late Doyle Brunson I expect a big uptick of players mixing it up with "The Brunson" (AKA Ten-Deuce). Expect a couple of gold bracelets to be won by players holding the famed hand.
Matt Pitt: Ali Imsirovic and Jake Schindler will contest a bracelet heads-up!
Connor: Allen Kessler will try raw fish.
Shirley: A PokerNews team member will make a final table
Jesse: Phil Ivey makes the Main Event final table with an average stack.
Matt Hansen: A player will win back-to-back events.
Executive Editor US, PokerNews Podcast co-host & 2013 WSOP Bracelet Winner.