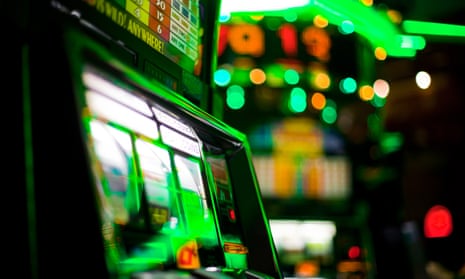 Firm behind 'voice of gamblers' group co-owned by betting industry consultant
Gamblers Consumer Forum aims to derail planned betting reforms and claims to act on behalf of ordinary punters
The company behind a lobby group that wants to derail planned overhaul of UK gambling laws and claims to act on behalf of ordinary punters is co-owned by a consultant for the betting industry.
Ministers proposed a series of changes in April that they said would make gambling safer by imposing tighter regulations on online betting firms, though they added that further consultation was needed before a bill could be put before parliament.
The Gamblers Consumer Forum (GCF), which describes itself as the "voice of gamblers" on its website, has attacked the plans and criticised the proposed affordability checks outlined in the white paper that are meant to prevent huge losses to punters.
The GCF also lashed out at "misinformation" in the debate about gambling addiction and argues that the conversation has been "politicised".
Analysis by the Guardian found the group has ties to politics and a veteran gambling industry consultant, while its website contained material that experts described as "misleading".
The GCF's website says it is run by two people. One is Andrew Woodman, a parliamentary assistant to Andrew Bridgen, the MP expelled from the Tory party due to his anti-vaccination views. The other is Abbie MacGregor, a PhD student in neuroscience who is also a former Conservative council candidate. MacGregor is a former parliamentary researcher for two unnamed MPs and one-time campaigner against the sugar tax.
But Companies House records show that she and Woodman co-own the company behind GCF with Stephen Donoughue, a betting industry consultant who offers advice to firms hoping to obtain a gambling licence for a fee of £18,000.
Donoughue, whose personal website includes glowing testimony from betting firms, spent 15 years as secretary of a cross-party group of pro-gambling MPs.
He also obtained a parliamentary pass courtesy of Scott Benton, the Tory MP who was cleared of wrongdoing after he was covertly filmed by the Times apparently offering to lobby on behalf of gambling industry investors and leak information to them.
Donoughue is one of three shareholders in a company called AAS Communications, Companies House records show, alongside Woodman and MacGregor.
The company was formed in May 2023, two months before the GCF launched. When the Guardian made a test donation to the campaign, AAS Communications' name appeared on the receipt.
Donoughue's involvement is not disclosed anywhere on the GCF website, where the group solicits donations from the public. When approached for comment, he said: "No thanks."
On its website, where it complains that gambling has been politicised, the GCF states that it plans to "speak to parliamentarians, government departments and various thinktanks and groups with an interest in gambling". It also pledges to "counter misinformation" about gambling addiction and to "support addicts with evidence-based science".
Two of the UK's leading experts on gambling harm said the website's central claim was "misleading" and "plainly false".
A prominent statistic on the GCF website is the claim that "99.8% of British adults gamble without an issue".
In fact, only about 50% of British adults gamble at all. Of those who do, about 1.7% are at moderate risk or already experiencing problem gambling, according to the NHS Health Survey.
Dr Heather Wardle, professor of gambling research and policy at the University of Glasgow, said: "To claim that 99.8% of people gamble without issue is misleading. It is a misinterpretation that is dangerous because it underestimates the harms associated with gambling and with specific types of gambling."
Dr Matt Gaskell, a consultant psychologist and the head of the NHS Northern Gambling Service, said the claim was "plainly false".
A spokesperson for GCF said it would change the wording but the claim remained online 48 hours later. The spokesperson defended GCF's approach to statistics about gambling-related harm.
They said the GCF did not include "sub-clinical" definitions of gambling risk such as the problem gambling severity index. The PGSI is the standardised measure of at risk behaviour in problem gambling that is used in the NHS Health Survey and by leading clinicians.
GCF spokesperson said: "By way of illustration, those who are at 'low risk' or 'moderate risk' of having a heart attack are not included in figures of those who have had a heart attack.
"The GCF believe that it is right to take a clinical approach to addiction and argue on our website what we would define 'risk' as; we will not entertain sub-clinical, political terms that we believe are used to illustrate a false and exaggerated analysis of gambling harm."
Gaskell and Wardle said this approach was not consistent with that of leading clinicians and academics.
On its website, the GCF says it does not receive corporate funding. A spokesperson said it had not received donations from industry bodies either.
The Guardian has previously reported on gambling lobby groups that do have links to the industry.
In May, the owner of Ladbrokes, Entain, was accused of "dishonest" lobbying after it funded an operation to mobilise people to complain to their MP about the government's gambling white paper. The lobbying effort was organised by the Players' Panel, a group of gamblers assembled by Entain.
The group's launch in 2021 was overshadowed by claims of "astroturfing" – giving the false impression of a grassroots campaign – and concerns about racist social media posts apparently endorsed by one of the members of the panel chosen by Entain.
The Players Panel was established with the help of C|T Group, the political consultancy run by Sir Lynton Crosby, a former adviser to Boris Johnson and Theresa May.
Entain denied it was an astroturfing group and said members of the panel were unpaid volunteers.