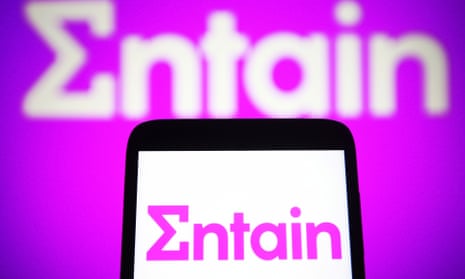 Ladbrokes owner close to 'drawing a line' under bribery inquiry
Entain sets aside £585m potential settlement for HMRC investigation into scandal at former firm in Turkey
The owner of Ladbrokes and Coral bookmakers has said it is close to "drawing a line" under a scandal at its former Turkish business, as it sets aside £585m to settle an investigation over alleged bribery.
Entain has put aside the cash in anticipation of a settlement with UK authorities, who entered negotiations over a deferred prosecution agreement with the international betting and gaming group this year.
Entain said on Thursday that negotiations with the UK's Crown Prosecution Service (CPS) had "progressed to a point where the company believes it is likely to be able to agree a resolution" to an investigation by HM Revenue and Customs.
While a court will still have to approve the terms of the deferred prosecution agreement, Entain said it had a "sufficient degree of confidence to take a provision of £585m against a potential settlement, which would be paid over a four-year period". A court is likely to approve the deal by the end of the year.
Entain's shares, which dropped sharply when it said it was likely to incur a "substantial financial penalty" in May, fell 2.2% as the stock market opened on Thursday.
HMRC originally launched an investigation in 2019 into "potential corporate offending" by a Turkish-facing online betting and gaming business that Entain owned between 2011 and 2017. Entain – formerly known as GVC – is accused of failing to have the correct procedures in place to stop people taking part in bribes that benefit the business.
The board – which stressed that the alleged offences involved former employees and third-party suppliers – said it looked forward to an "orderly conclusion" of the "legacy issues". Entain reiterated that it was committed to operating only in markets that are regulated, or that are on track to introduce domestic regulation.
"We are pleased to be making good progress towards drawing a line under this historical issue, which relates to a business that was sold by a former management team of the group nearly six years ago," chairman Barry Gibson said.
"We have been working closely with the CPS throughout this process, and they have recognised our extensive cooperation. Following a complete overhaul of our business model, strategy and culture in the last few years, the Entain of today bears no resemblance to the GVC of yesterday," Gibson added.
The group added that it had undertaken a "comprehensive review" of it anti-bribery policies and procedures, and strengthened its compliance programme since the investigation was first launched.