Jesse Fullen, a former PokerNews social media beast, appeared Friday evening on Wheel of Fortune where he showed the American public a few of his hidden talents. Oh, and he won some money too.
The Houston native who now resides in Las Vegas is no stranger to the game show and reality TV limelight. He also appeared on an episode of the History Channel's Pawn Stars during Season 10 in 2014.
How'd Jesse Perform on Wheel of Fortune?
Fullen, who co-hosted the Chad and Jesse Poker Show during the 2023 World Series of Poker along with Chad Holloway, once again appeared on TV, this time on one of the most popular game shows of all-time.
Wheel of Fortune, hosted by the legendary Pat Sajack since 1981, is one of the most entertaining game shows in the world. Contestants have an opportunity to win life-changing money by solving word puzzles.
Coinciding with Fullen's road trip to Los Angeles in July for the show's filming, he resigned from his position at PokerNews to accept a project manager role with Poker Royalty.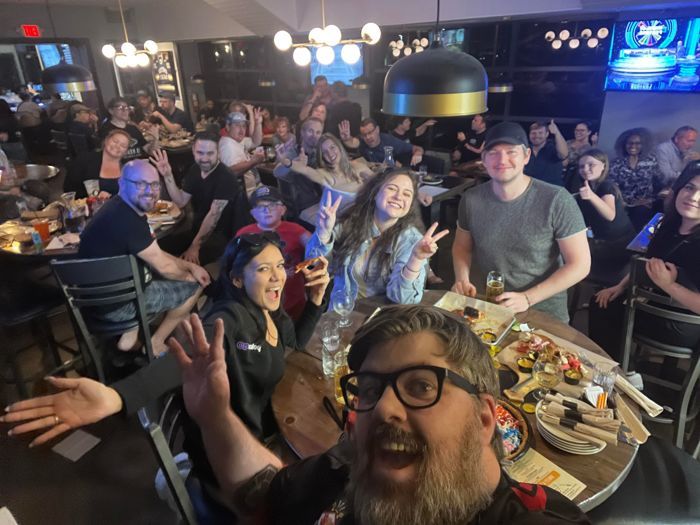 The game show contestant invited a dozen or so of his friends and family to the Las Vegas Brewing Company Friday night for some dinner, drinks, and to watch and see just how much he won on Wheel of Fortune. Joey Ingram, poker pro Jesse Lonis, the "Aceholes" podcast duo of Nikki Limo and Caitlin Comeskey, and a few of his former PokerNews co-workers were in attendance at the bar waiting to see if our colleague had won life-changing money.
As it turns out, he didn't win near enough to quit his gig at Poker Royalty and retire. But he did solve the first puzzle of the game and collected $3,500 in the process. The winner of the show took home over $30,000.
Come Play Wheel of Fortune Slots at PokerStars Casino!
Poker Enthusiast Displays Unique Hidden Talents
Fullen's appearance on Wheel of Fortune was just as much about some hidden talents he displayed as the game itself. And Sajack seemed to be quite impressed with the skills of the double-jointed poker industry veteran, especially his stomach roll.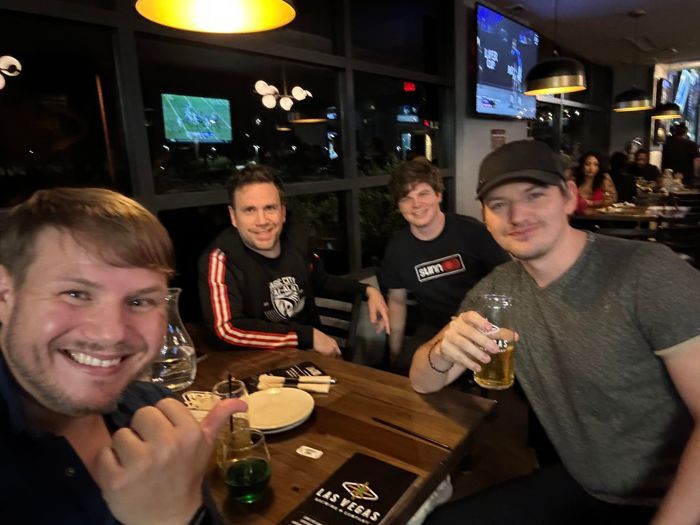 Following the opening toss-up round, where contestants attempt to solve a rapid fire puzzle, Sajack begins to work his way over to the three players to discuss something interesting about them so that viewers can get to know the contestants. They'll usually tell stories about starting a band in college, running marathons, or getting married in front of the Eiffel Tower.
But not our guy. Fullen instead prepared something far more entertaining for Sajack — something that would have been perfectly suited for David Letterman's "Stupid Human Tricks" segment back in the day. Have a look and see.
Calm yourself, ladies, he's married. Fullen had a blast competing on the iconic game show and watching his performance for the first time among friends. He was a great sport when Sajack asked him to show off his double jointed skills and stomach roll.